Edition #92
Media resolutions for 2020; plus The Athletic wants to be the "sports page for the world"
In the last edition of this newsletter, I asked for your 2020 media consumption resolutions. I've been getting some great ones — "read and watch more news in Japanese and Spanish," "less distracted consumption" — but keep 'em coming! Will run a list in the first edition of the new year.
LINKS 🔗
Q&A with The Athletic's Paul Fichtenbaum: 'Our vision is to be the sports page for the world' (WAN-IFRA)
The Athletic covers nearly 300 professional sports teams across the U.S. and U.K., with a distributed newsroom of 400 editors and writers (they've also launched 150 podcasts this year). "It's very difficult to manage at scale," says Paul Fichtenbaum, Chief Content Officer. "If you publish 150 stories a day, it's very tough to manage that. The important thing is to hire the right people."
Seeking a new international audience, The Washington Post launches its first Spanish-language news podcast (Nieman Lab)
With two episodes a week aimed at global stories, the Post is looking to test its reach in the Spanish-speaking world.
What Went Wrong at NYT En Español (Study Hall)
A look at the launch, rise, and sudden end to the New York Times Mexico-based Spanish-language edition.
Telegraph marks 'huge milestone' as number of digital subscribers surpasses print (Press Gazette)
The U.K.'s Telegraph now has over 420,000 paid subscribers online.
How 5 media companies around the world are using eCommerce (What's New In Publishing)
A look at how Associated Media Publishing (South Africa), Dennis Publishing (U.K. and U.S.), Heart Media (Singapore), NBCUniversal (U.S.) and The Today Show (U.S.) are using ecommerce to grow their businesses, including digital marketplaces, affiliate, and even online car sales.
YouTube's Music App Outpaces Spotify, Local Rivals in India (Bloomberg)
YouTube's premium offerings there have signed up 800,000 subscribers since launching in March. India's YouTube's largest market, with over 265 million people there using its free service, roughly equivalent to the entire population of Indonesia, the world's 4th-most populous country.
Netflix Is Spending $420 Million on Indian Content, CEO Says (Bloomberg)
Reed Hastings said the company's goal is to reach 100 million subscribers in India. "We got one eye to being very local and authentic and one eye to what will be shared around the world," he said. "But that is the advantage of Netflix to be able to produce in India and share that."
The 100 Memes That Defined The 2010s (BuzzFeed)
Just a very very good list of memes.
CHART 📊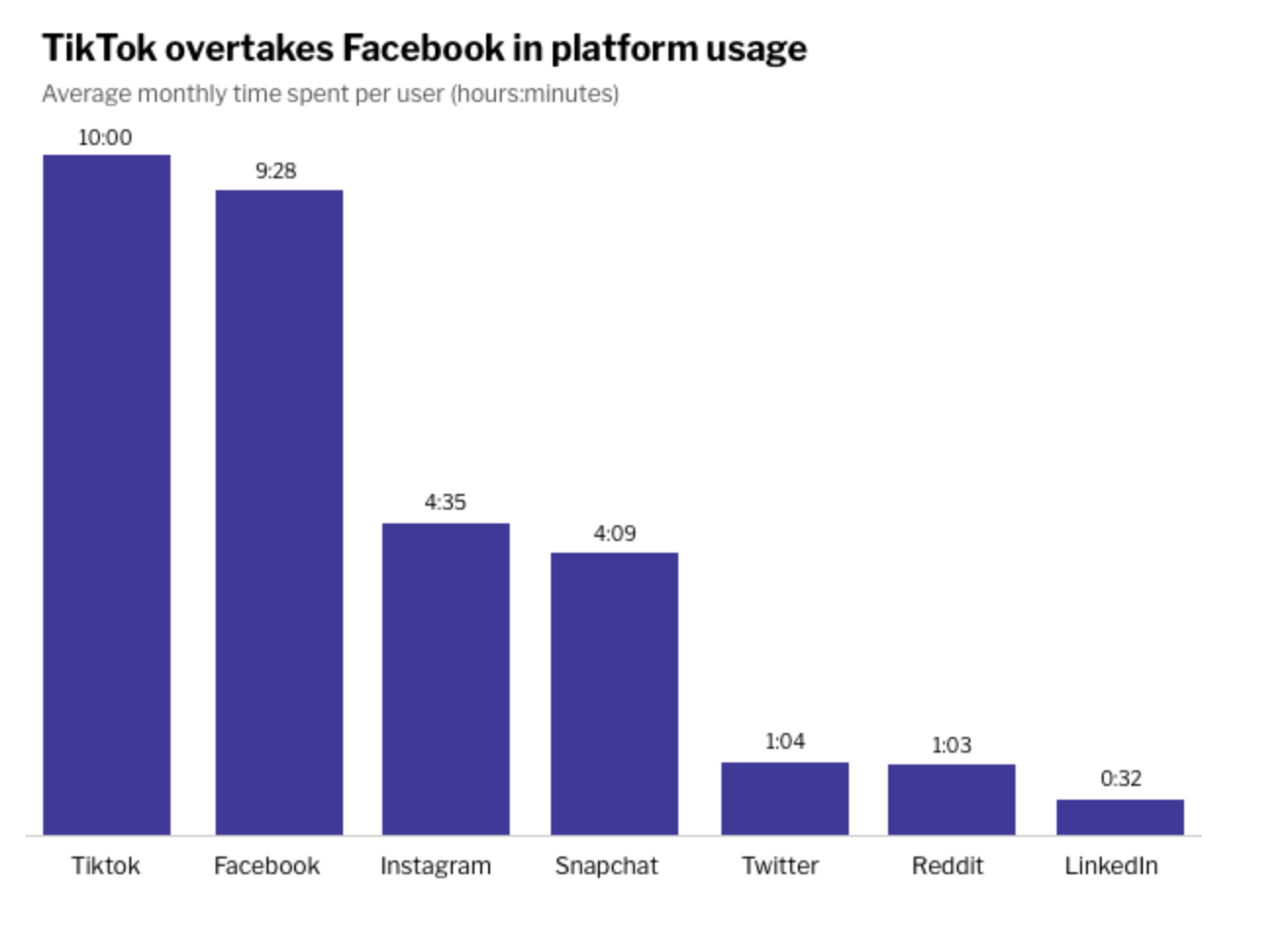 From 10 essential media stats from November 2019 (What's New in Publishing)
(Also worth noting from the linK: TikTok passed 1.5 billion total downloads in November.)
MAP 🗺