Edition #94:
TikTok CEO: The most interesting new job in the tech/media world?
Blog Post 🚨
I wrote a little about my travel in 2019 over on my internet Web-site — mostly just about the fact I won't be doing nearly as much in 2020 as the last several years. I am planning on being in Berlin in late March for DIS 2020, so please get in touch if you'll be around then, would love to catch up.
---
Links 🔗
Netflix's "The Circle" Is The Most Interesting Thing Happening In Global Media Right Now
The show recently came out in the U.S. — it's insane and fun, I loved it but it's definitely not for everyone (#authenticjoey SEND). But hearing a little more about its production process from the show's creator is fascinating:
The Circle's Creator Guides Us Through the Show's Beautiful Web of Lies (Vulture)
The description of the building they used for filming and the multiple other adaptations they've made (French and Brazilian versions are coming soon; the show is originally British and has a new season coming out in the U.K. shortly) speak to Netflix's vision for international shows. Typically, a hit show in one country would license its format for use in other countries. Because Netflix owns its international distribution, it can spin up and expand franchise shows all on its own.
ByteDance Is Seeking a New CEO for Its TikTok Business (Bloomberg)
A fascinating role, will be very curious to see who fills it.
1 big thing: Digital media breakthrough (Axios)
It's strange, but this note from Axios media reporter Sara Fischer is (checks notes) actually positive! As she notes, Business Insider, Vox Media, The Information, Axios and Politico were all reportedly profitable in 2019, and The Athletic, BuzzFeed and Vice all say they're on track for profitability in 2020.
This is the journalism Japan needs (Splice Newsroom)
This note — the first newsletter of 2020 from the Japanese investigative journalism project Waseda Chronicle — presents a snapshot of the state of investigative reporting in Japan today.
Tony Hall to Step Down as BBC Chief (New York Times)
The director general's resignation comes at a time of turbulence at the BBC, from the gender pay gap scandal to recent criticisms from the Tory government.

Business Insider grew in 12 years to a monster digital enterprise. Now CEO Henry Blodget has plotted a new wave of expansion (Poynter)
If you've been asking yourself recently, "Just what is Business Insider up to these days?" then friend, this is the post for you. The site is going strong after its acquisition by German publishing giant Axel Springer in 2015, and has big goals over the next five years:
Grow from its current 200,000 paying subscribers to over 1 million

Growing traffic (owned and platform) from 375 million to over 1 billion

Grow its news staff from 500 to 1,000
How Bloomberg News is using Telegram (Digiday)
Bloomberg is using Telegram to reach 27,000 followers a few times a day. Tidbits: Bloomberg's maybe the only major U.S. news organization using Telegram; Telegram's growth is starting to surge as WhatsApp's begins to wane; the updates Bloomberg sends feel like a new, distinct unit of information, "longer than a push alert but shorter than a typical newsletter."
I keep hearing Telegram is the next WhatsApp. Does that actually mean anything in 2020?
Report: The State of Mobile in 2020 (App Annie)
App usage continues to grow massively across the globe. Here were the biggest apps from last year in terms of monthly users: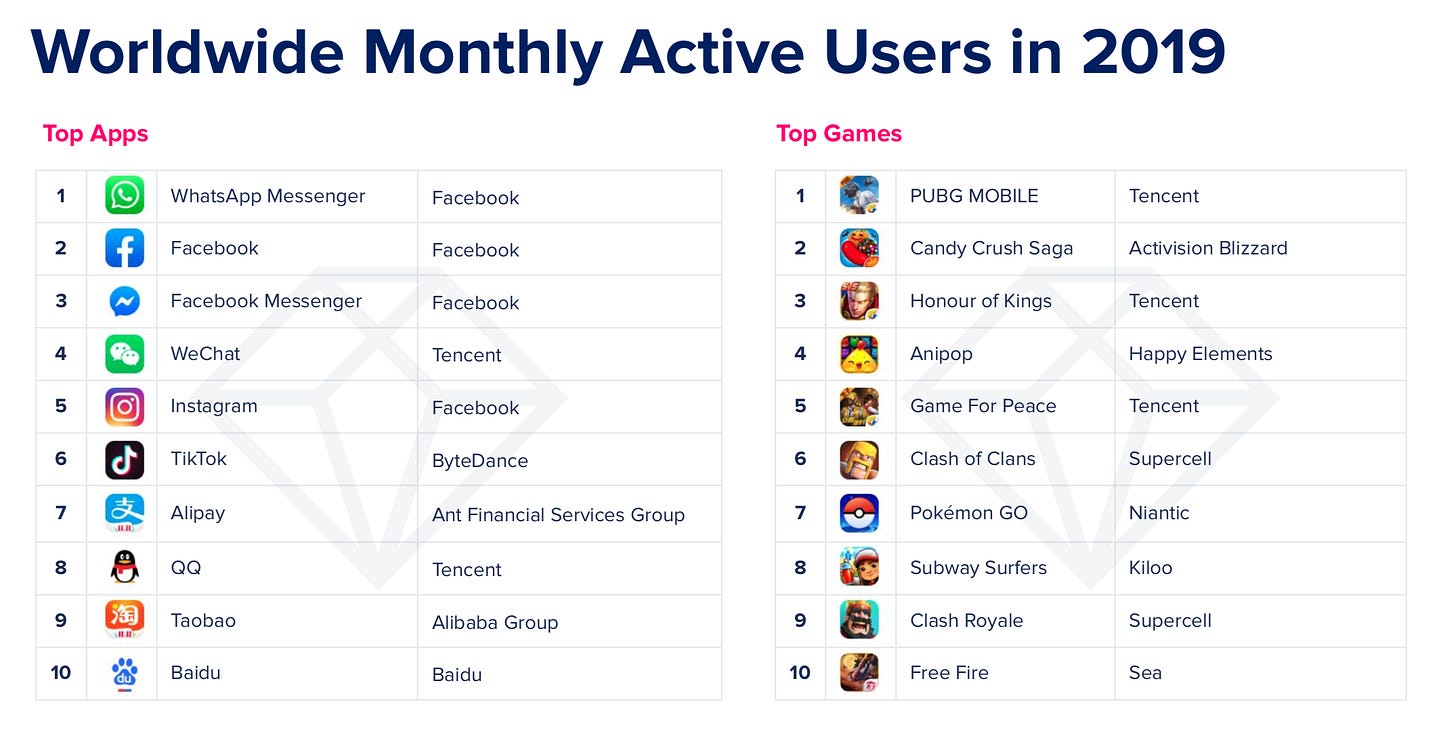 ---
Follow ➕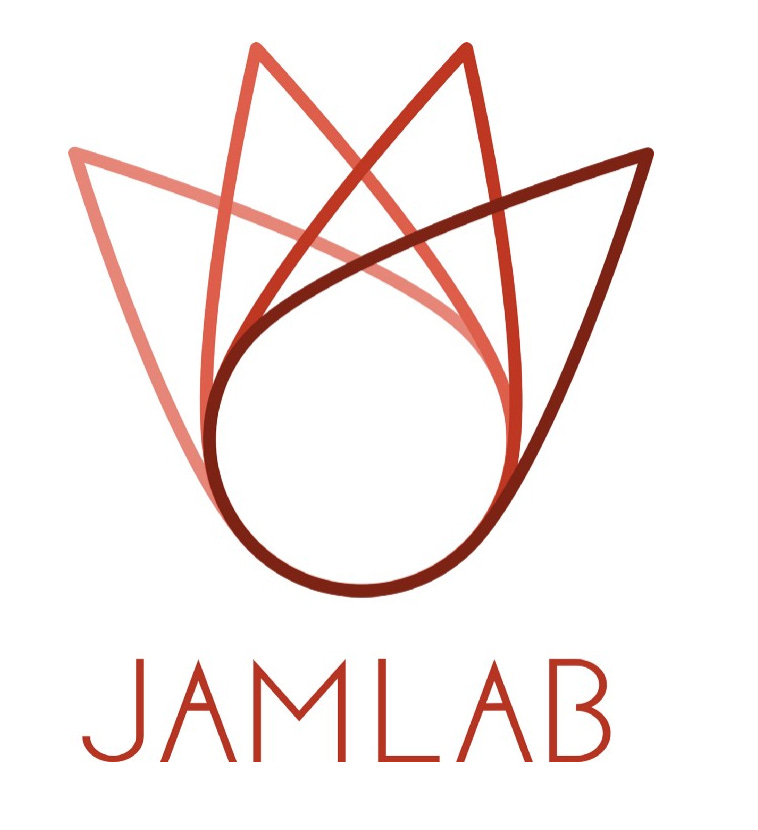 Based at the University of the Witwatersrand, Johannesburg, the Journalism and Media Lab (JamLab) is aimed at supporting innovation in journalism and media in Africa.